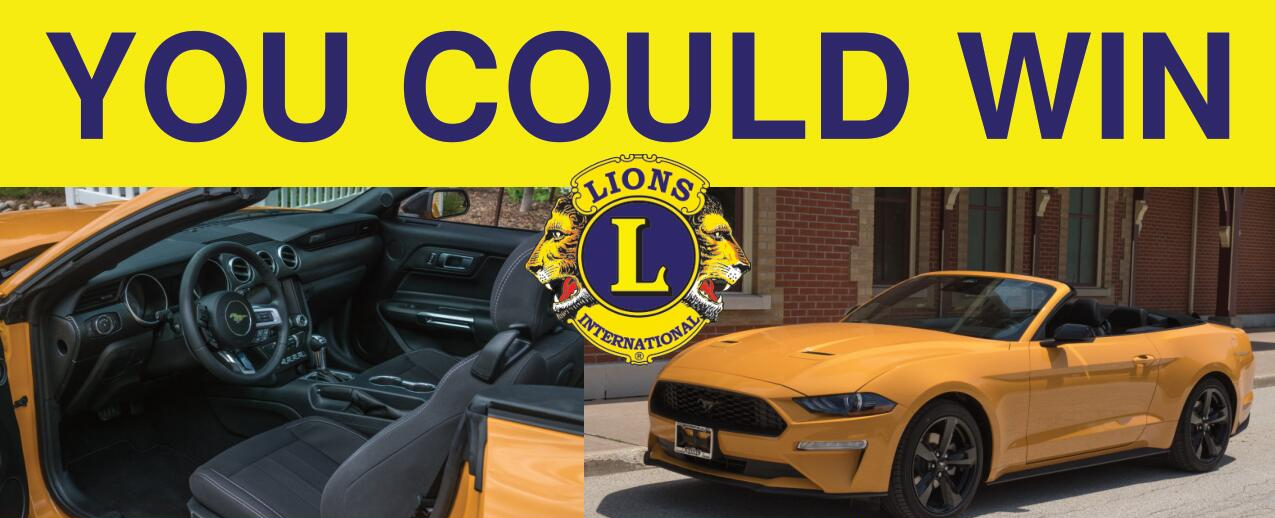 Stayner Lions Club 51st Annual Car Draw
2022 Ford Mustang Convertible
310 HP * 10 Speed Automatic Transmission * MSRP $46,950
Tickets: $20 each or 3 for $50
Only 7500 tickets printed!
License #M826564
Must be 18 years of age. Tickets only available for purchase and delivery within Ontario. Car F.O.B Stayner, ON.
Draw date is being advanced to September 23, 2022 @ 7pm
Great Northern Exhibition
Fairgrounds Rd, Stayner, ON
Draw to be held live on Facebook.
Due to the overwhelming support of our communities, we are down to our last few tickets. 
We have disabled our online ticket option at this time. If you are interested in purchasing a ticket, please call: 705-229-7627

Once again, THANK YOU for all your support! The BEST of Luck!

Call: 705-229-7627 to order tickets by telephone. You can arrange payment at that time.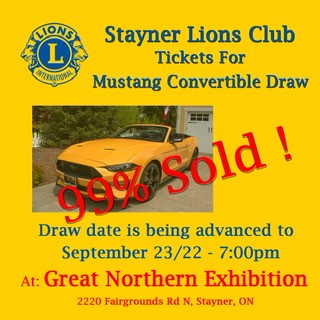 Lions Clubs International is the largest, most recognized service club in the world. Our vision is worldwide but our focus is our local community. We are looking for men and women who share our passion to serve their community and make it a better place to live for all of us. Working together, we have the opportunity to achieve things that few of us could accomplish alone.